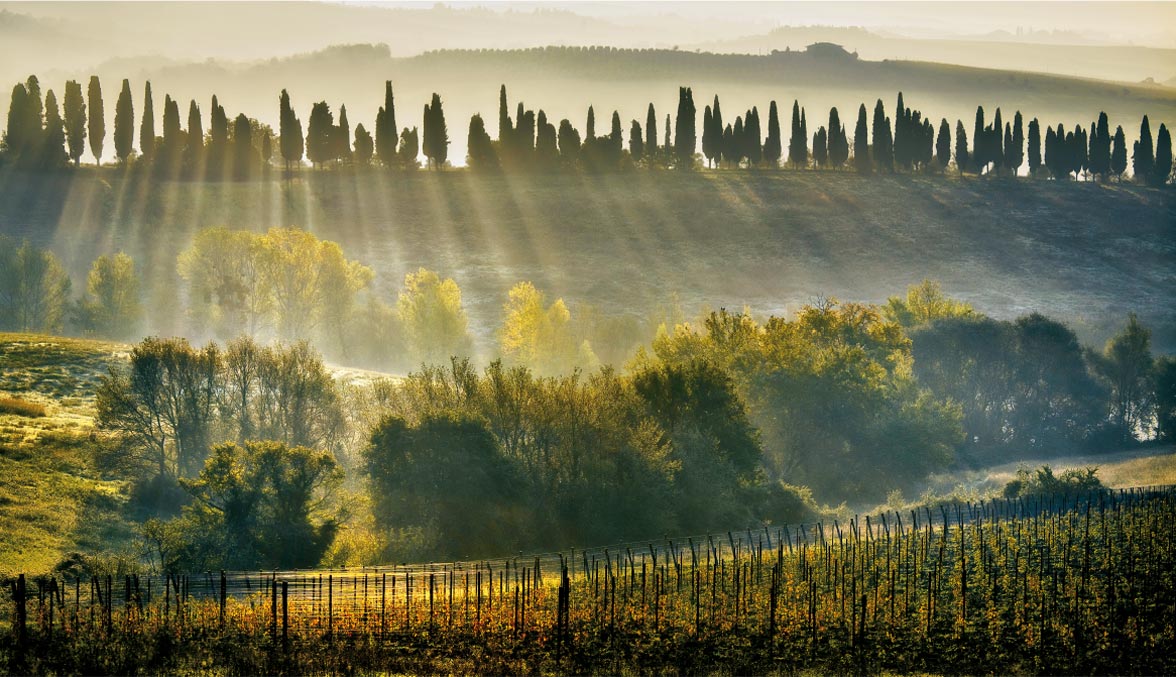 WINE DISTRIBUTION IN ASIA
WHO WE ARE
SIW - Selected Italian Wine rises from the encounter of some professionals who intend to make the best of their abilities and skills in order to directly connect Italian wineries with Asian importers.
WHAT WE DO
We represent small and medium-sized Italian wineries who are willing to cooperate in a long-term perspective in order to build an enduring relationship on the Asian market, which is so full of potentiality. We constantly select the most fitting importers, then we accompany them to visit the wineries where they can directly select the most suitable products for their market.
WHY WE DO IT
Basing on our expertise, we consider the qualities of Italian wineries to be not fully appreciated in Asia, therefore we aim to convey their value in order to propel business exchanges.
HOW WE DO IT
Acting on market analysis we identify which fairs are worth participating, then we establish the first contact with local importers. We support the producers in their promoting process and initiatives, but most of all we put our biggest efforts in arranging and accompanying the importers to the wineries, since we are aware that their incoming is essential in order to retain business relationships with the markets that are emerging as the biggest in the world.
WHY IT WORKS
We strongly believe in the uniqueness and authenticity of the products we represent. We rely upon our professionalism and daily efforts for the purpose of establishing solid and profitable relationships. We operate in all respects as the wineries Asia Area Manager, earning through their successes and enabling both them and the importers to reduce their costs.
MORE

OUR ITALIAN WINE SELECTION
PIEDMONT SELECTION
Piemonte wine is the range of Italian wines made in the province of Piedmont in the northwestern corner of Italy.The best-known wines from the region include Barolo, Barbera and Barbaresco.
LOMBARDY SELECTION
Lombardy wine is the Italian wine produced in the Lombardy region of north central Italy. The region is known particularly for its sparkling wines made in the Franciacorta areas.
TRENTINO SELECTION
Because of its unique history and location within the southern Alps and Dolomites, in this region grows a wide range of grape varieties that are not usually seen in other parts of Italy.
VENETO SELECTION
Veneto is a wine region in north-eastern Italy, one of a group of three highly productive Italian
EMILIA ROMAGNA SELECTION
Emilia-Romagna is a rich, fertile region of northern Italy, and one of the country's most prolific wine regions.
TUSCAN SELECTION
Tuscany is home to some of the world's most notable wine regions. Chianti, Brunello di Montalcino
CAMPANIA ISCHIA SELECTION
The ancient heritage of its vineyards and a great respect for tradition hold the key to Campania's success in the world of wine.
ITALIAN WINERIES
ARCIPELAGO MURATORI
FRANCIACORTA
SUVERETO
SANNIO
ISCHIA

CANTINA ROTALIANA
MEZZOLOMBARDO
TRENTO

CAMPANA
CIRIANO
PIACENZA

CANTINE POVERO
CISTERNA D'ASTI
ASTI

SELVOLE
CASTELNUOVO
BERARDENGA
SIENA

RIVETTO
SINIO
CUNEO

SANTA CATERINA
GRAZZANO
BADOGLIO
ASTI

RUBINELLI VAJOL
VALPOLICELLA
VERONA

CONTACT
Name
Company
E-Mail
Object
Message